3 Easy Ways You Can Give Back This September
National Cancer Institute's budget for all 12 types of childhood cancers
Children diagnosed with a brain tumor each day
Cure rate for DIPG, a terminal brain tumor that only affects children
Amazing cure that we can discover!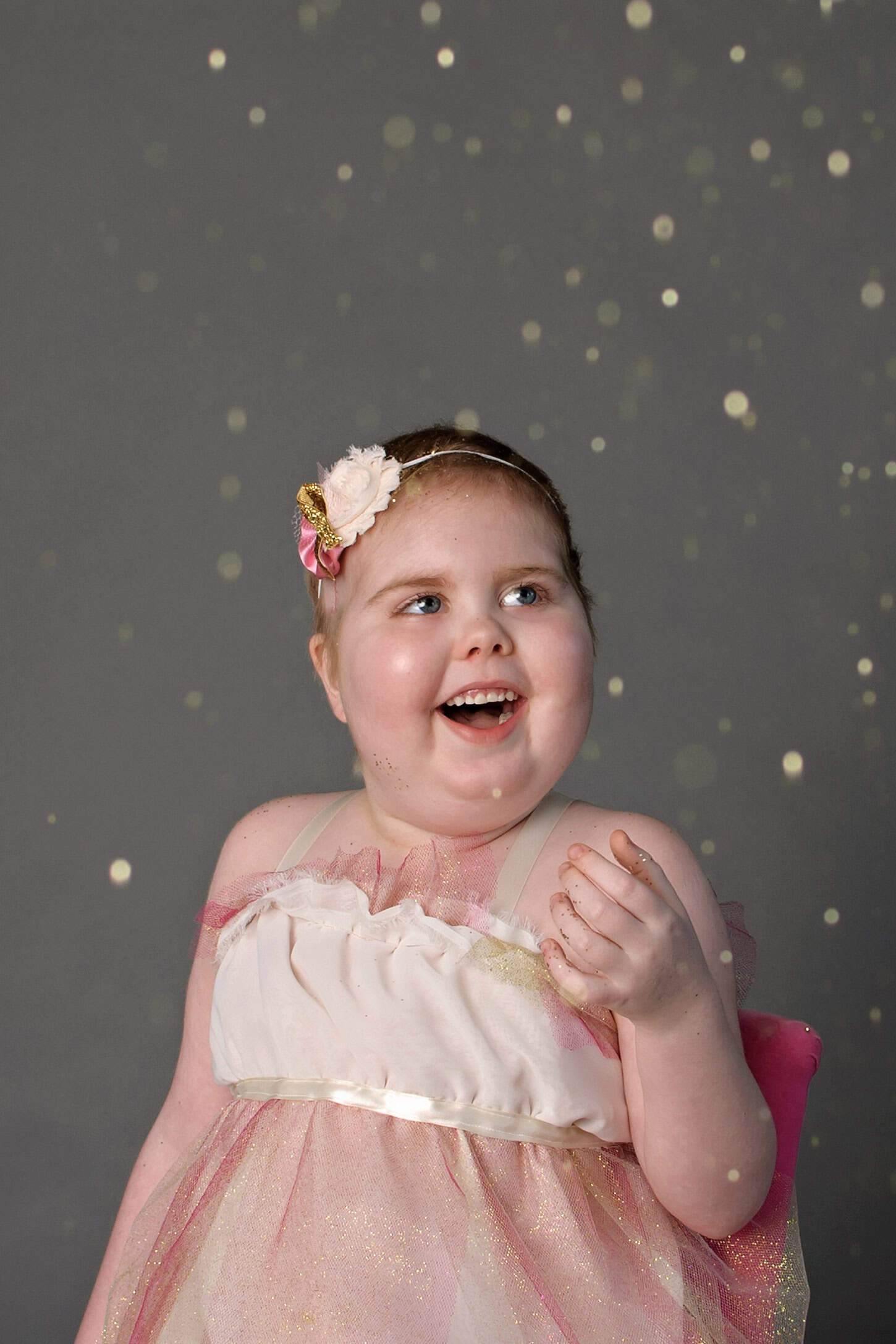 Why We Need a Cure For DIPG
As you may know, our inspiration for The Gold Hope Project came from a sweet and strong four year old girl named Ava. Ava was one of the 200+ children who are diagnosed with DIPG every year. DIPG is fatal upon diagnosis. There is no cure for this type of childhood cancer and a child facing this diagnosis has no hope. Ava's spirit was one of courage. Even with that beast on her back, she wanted to fight. But sadly, there was no weapon that could slay the monster known as DIPG. She passed away at only 5 years old.
Part of our mission at The Gold Hope Project is to help as many of these families as possible by connecting them to amazing photographers like you, who are able to give them everlasting pictures that capture the joy of childhood—even during a difficult time. With that support, we've been able to give nearly 300 families an unforgettable, free photo session that they will always cherish. As a supporter of The Gold Hope Project, you have been instrumental in helping our organization raise awareness of the realities of childhood cancer by volunteering to photograph and share the stories of these brave little fighters and their families.
The Challenge
Connecting families and their little warriors with volunteers like yourself is at the heart of what we do at The Gold Hope Project, but we also dream of a world without pediatric cancer. Despite the astonishing number of children being treated for pediatric cancer each year, resources for pediatric research and the implementation of better treatments for childhood cancer are largely underfunded. So in addition to helping to provide families with free photo sessions, we want to raise both awareness and funds for pediatric oncology research and treatment.
This year, we have a goal to raise at least $10,000 to help further the development of advancements in treatments of childhood cancer, and we need your help! This Sepember, childhood cancer awarness month, we have three different ways you can use this time to help.
The Solution
Mini-Sessions – Given the popularity of these sessions during this time, we would help you organize a mini-session day dedicated to The Gold Hope Project, with your clients making a suggested donation to our organization as their booking fee for the session. You could then upsell images after the session. We would also work with our media partner to bring community awareness to this one day event.
Client Donation – Consider asking at least one of your clients to make a donation to The Gold Hope Project instead of their full session fee.
Photographer Donation – Donating a portion of all sales during the month of September to The Gold Hope Project.
We will provide a simple, online site you can personalize for your business to help you track all donations. (email us for a link!)
Research Fund Progress

38%

Photographers Donating Sessions

2%
The Results Will Be Life Saving!
Many researchers believe that finding a cure for DIPG could lead to a cure for all types of brain cancer. In the past few years alone, researchers have learned more about DIPG than in the last 30 years! This is due to DIPG organizations working together to fund new and innovative research.
Ready to be a part of the cure?
We have over 350 photographer volunteers, if we all raised only $100 each, our organzation could fund our first research grant this year!
With your continued support, we can make even greater strides in creating a world without pediatric cancer. To get started, fill out this form and we will help you with your September Charity Sessions.