Today we are so happy to be shining the photographer spotlight on Eboni Rivera of Luxe Art Images. Self proclaimed "Memory Giver", Eboni Rivera captures honest pictures of awesome families. She is a Family Documentary Photographer and Film Artist located in Suffolk County, Long Island, NY. She provides heart-tugging, feel good photography and films for families who give a damn about the preservation of their memories. Her storytelling approach to photography allow families to leave behind a legacy of who they are, how much they love and just how awesome their lives are.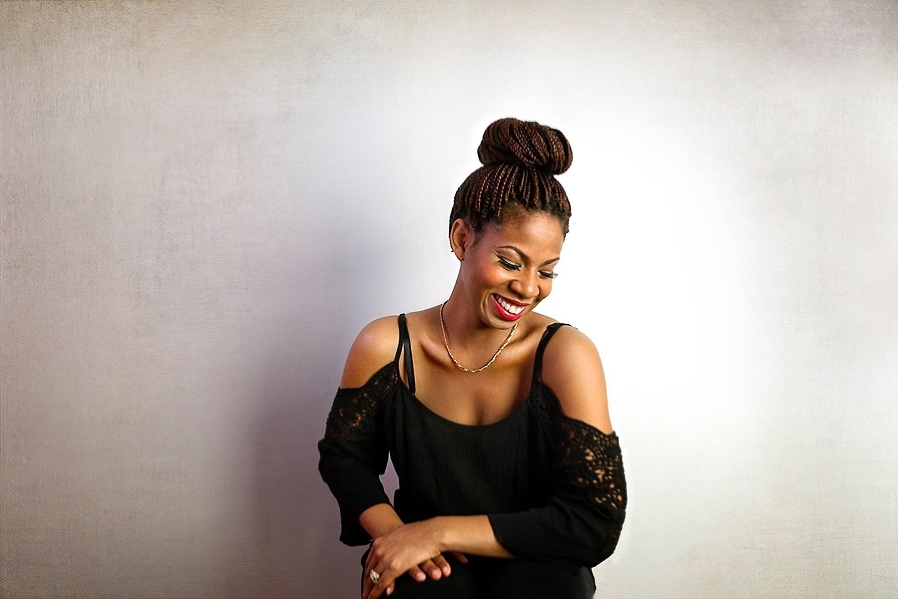 How would you describe your photography? I capture timeless and emotive images for the true sentimentalists at heart. I work with people who love taking a trip down memory lane getting lost in the feelings of nostalgia. My style of photography is intimate and emotive. I love to get in close to grab detail shots, particularly of body parts such as hands, eyes and feet. I'm inspired by my own experiences as a mother and I set out to capture the moments in which I feel other's would want to remember in the years to come.
What made you want to join TGHP as a volunteer? Deep down, I feel like I was put on this earth to help others. For as long as I could remember, I've always had this innate ability to relate to charitable causes. Throughout the years I've donated my time to many organizations as my way of doing the little bit that I can in my attempts to make a smallimpact on the world. 
After discovering The Gold Hope Project and learning more about their mission, I immediately knew that it was something I wanted to be a part of. Reading Ava's story and watching her video tugged at my heartstrings. I felt a need to help other children and their families whose lives have been touched by cancer.
A few years ago, I experienced my own health scare with my youngestdaughter when she was 2 years old. She endured many rounds of testing at the Pediatric Oncology Center for several months and it was one of the most terrifying moments of my life. Luckily her story turned out with a happy ending but I do realize that the same isn't true for every family. 
Becoming a Gold Hope volunteer photographer means that I would have an opportunity to give back just a bit of sunshine to families whom have seen so many dark days. Being able to give a piece my heart to families that could use anextra bit of loving, means so much to me and would be fulfilling. Additionally, as a volunteer I'd be able to mesh my love of giving back to others with my love of photography – I mean, what could be better than that?!
What is your favorite thing about being a photographer for The Gold Hope Project? I would say that my favorite thing would be capturing the love shared amongst all the family members. The children are so innocent and joyful even though they've been through so much and I really admire that! I enjoybeing able to capture their family togetherness and gift them with images from their experience. I also like interacting with them and learning more about their stories. Its absolutely awe-inspiring to see the strength and faith that they have and to be immersed in all of these feelings during the time we spend together during their session. It's a connective experience for everyone involved.
What is one thing you hope to families you photograph for the project can take away from this experience? As a Gold Hope photographer I want to give families a documentation oftheir moments that matter. I want them to have images that reflect the simple things that are happening in their everyday lives – things that others may take for granted – in which they are so very grateful for. I want them to be able to look back on their images and not focus on remembering the pain and suffering that they went through but instead the love and light that radiated within their family unit.
Has working with children with cancer changed anything in your life? Absolutely! Last year my life was touched by an angel when I met the sweetest little boy named Douglas Grimmett who was battling cancer. Douglas is a strong, resilient and determined 10-year-old boy who is all too familiar with the burden of cancer. He was diagnosed with Acute Lymphoblastic Leukemia (ALL) in 2013 and has endured 1,170 rounds of treatment before finally being declared cancer-free! I was able to gift his family a session shortly before the end of his treatments and it was exciting to be apart of the tail end of his journey before being considered a 'survivor'.
After his session, deep down in my heart I knew that this is the kind of work that I was put on this earth to do. 
Tell us about "Cancer to the Curb." After working with Douglas and learning more about his story, I realizedhow easily it could've been my own daughters' story – the chilling thought crosses my mind every single day. I feel like there's a calling for me to do something more to help other children and families going through similar trials. So, in honor of Douglas, I've accepted a nomination to be a candidate in the 2017 Leukemia & Lymphoma Society's (LLS) Man & Woman of the Year Campaign. My team Cancer to the Curb is on a mission to fundraise to help spread awareness in hopes of finding a curefor pediatric blood cancers.
It's a team of local community members banding together working to raise as much money as possible within a 10-week period. Our goal is a bit ambitious but we are relenteless in our efforts to raise $25,000 from March 23 – June 1, 2017. Every dollar raised helps LLS provide access to treatments for pediatric cancer patients and their families. They also count as a vote for me and the candidate who gets the most votes is named the Man and Woman of the Year.

I can't do it alone and I need your help. If it weren't for the support of past donations to fund research for LLS, Douglas' success story and so many other children like him most likely wouldn't have been possible. Just 60 years ago the survival rate for leukemia, the most common form of cancer in children, went from having a 3% survival rate to over a 92% survival rate. 
Cancer to the Curb's efforts will help fund the therapies and treatments that save lives, not someday but today. You can find out more by visiting https://cancertothecurb.org or www.facebook.com/cancertothecurb.
We want to thank Eboni and all she is doing to give back with children with cancer. You can help too! Apply to be a volunteer photographer here.