Raina is a silly 3 year old that loves to run around and she finds joy in the littlest things (like pulling my nose or bubbles). She is so easy to please. Shy and guarded, she takes a while to let her guard down around new people and strangers. But once she does she becomes your best friend. She is affectionate and cuddly with a strong and stubborn personality. She loves Elmo, arts and crafts, and building with Legos.
Raina was diagnosed in October 2015 with very high risk Acute Lymphoblastic Leukemia. ALL is the most common childhood cancer and it is a cancer of the bone marrow and blood. Overall, her prognosis is good and she's responding well. We will be in treatment for approximately 2 more years. Leading up to her diagnosis she experienced fevers, body aches/pains, paleness, petechia, and swelling of lymph nodes. She had surgery to have a port installed to make chemo easier. She currently receives oral, IV and intra techal chemo.
We were living internationally when she was diagnosed. We made the decision to move back home to NJ to be closer to family. I decided to stay home and work so one parent could focus on her treatment and caring for her. We have had to make many adjustments in our daily life to accommodate treatment schedules. We also have a 1 year old son whom I feel like I spend too much time away from during inpatient stays and clinic visits. We have been pretty private about our journey sharing information with close friends but not making it widely public. As such, I feel that sometimes our ability to socialize has been limited. The hardest part of this cancer diagnosis has been adjusting to our new normal. Seeing our little baby face this and be helpless to solve it for her is something no parent should have to go through.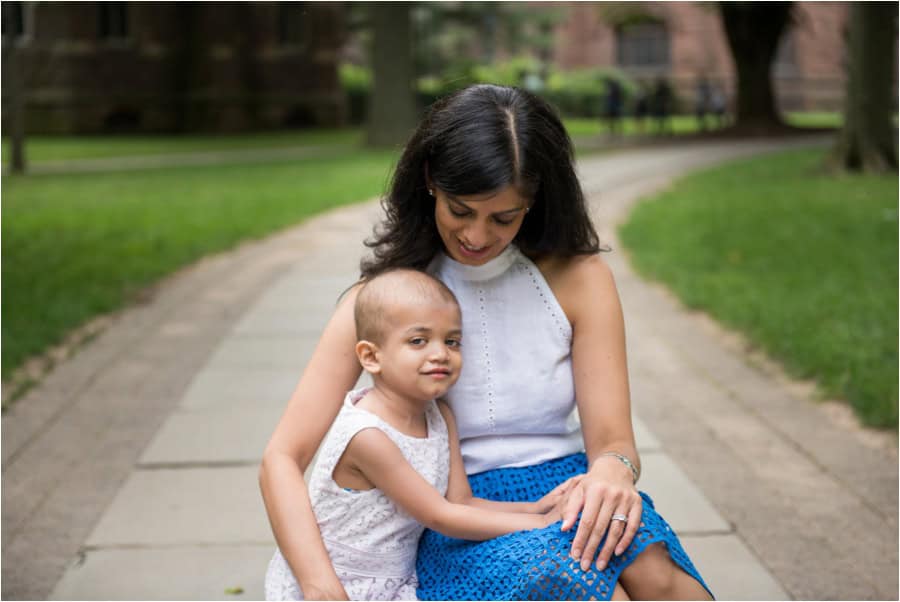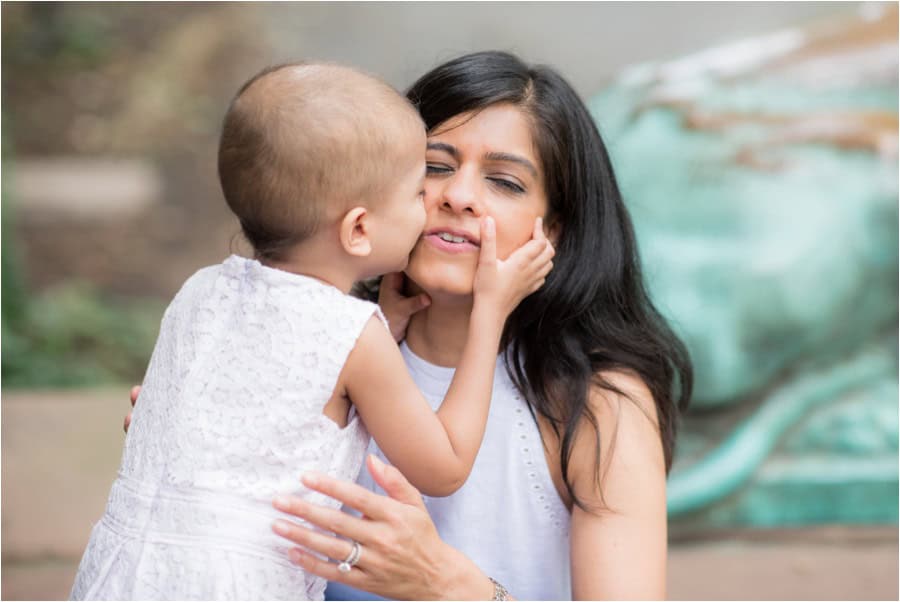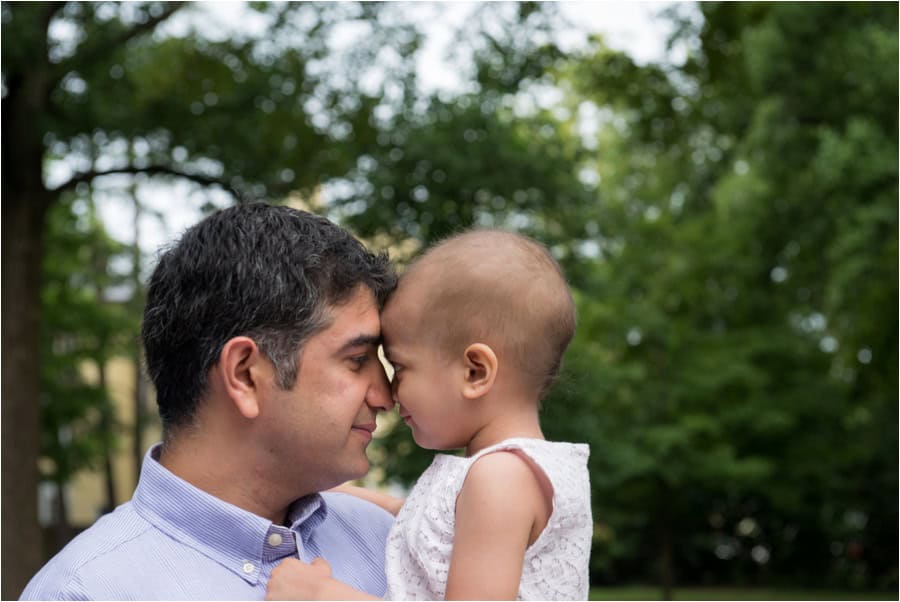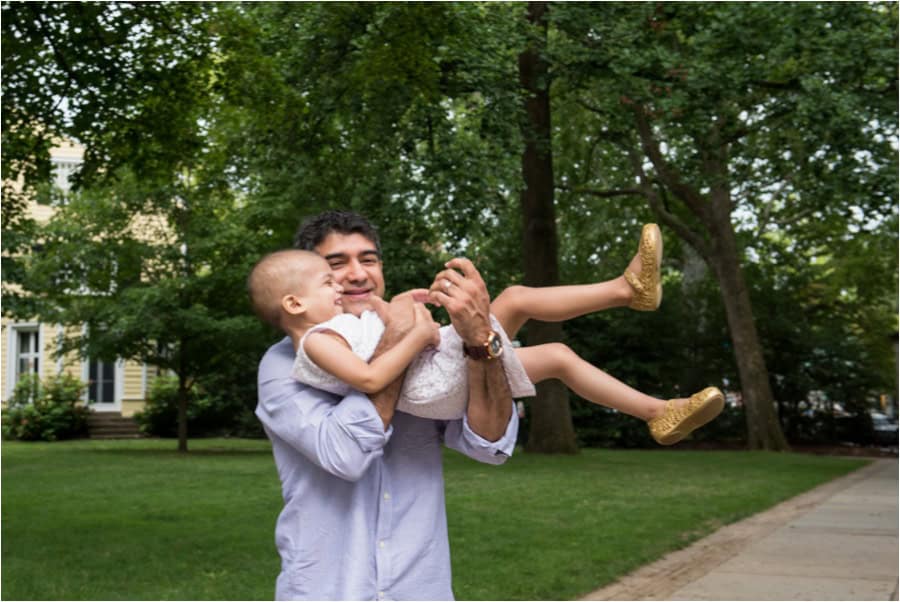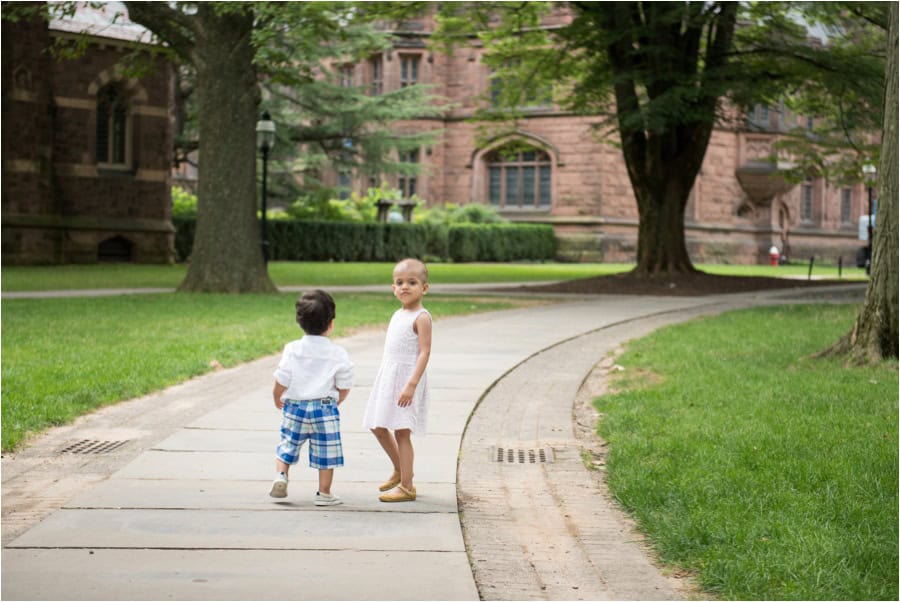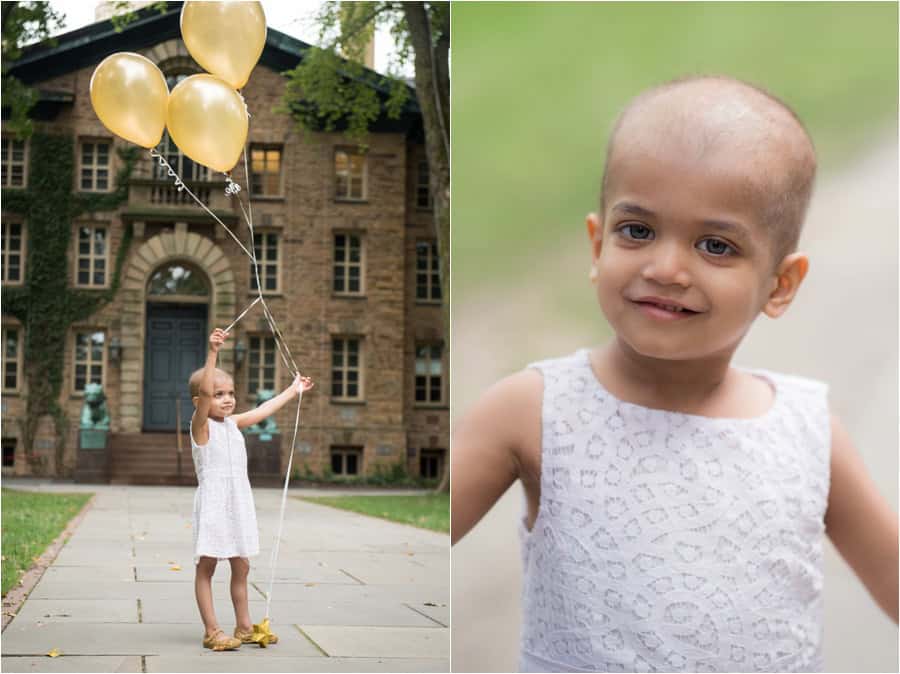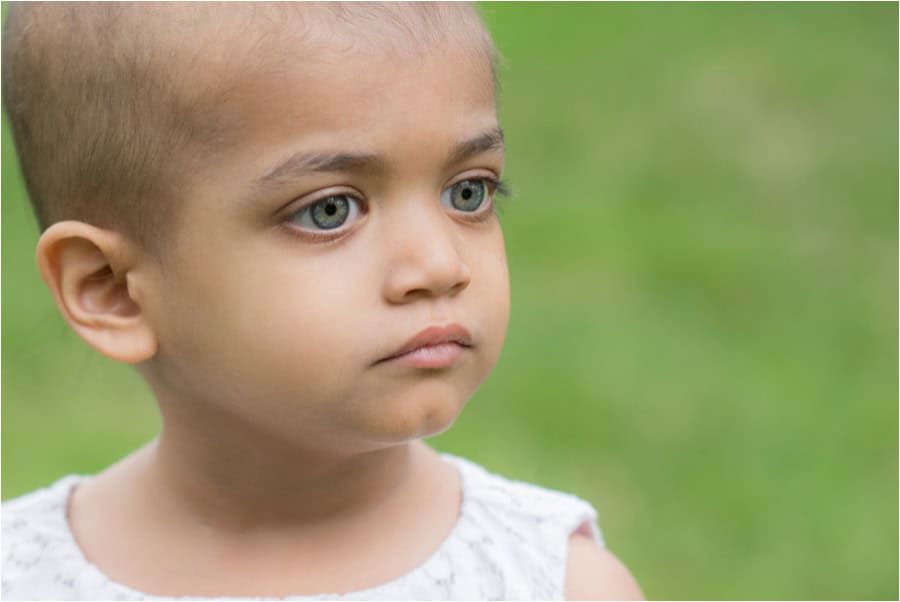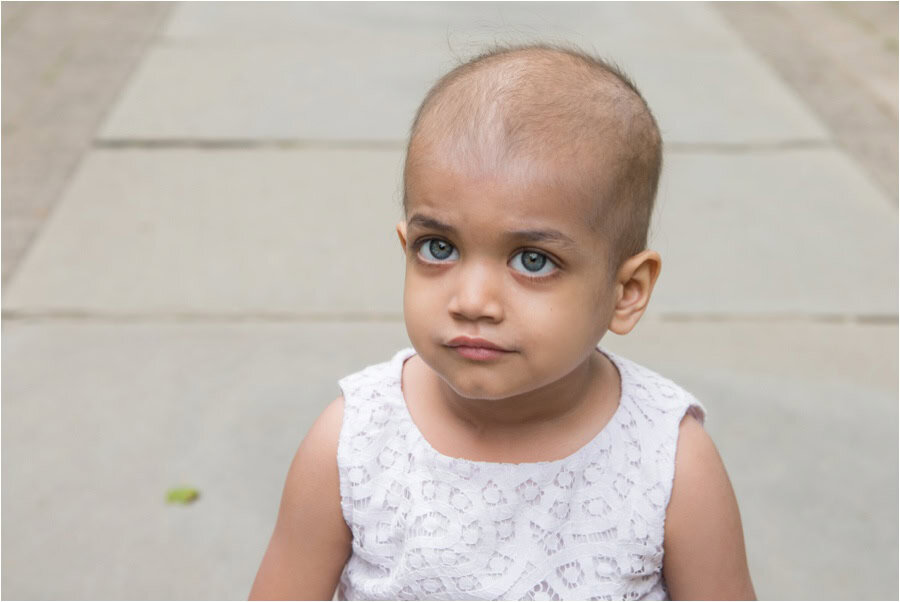 Hope Session by Elaine Janet Photography.  website  |  facebook