Landon is an active and overall happy kid! He loves all sports and runs track and cross country at school. He's silly, kind, caring and sweet. We watch Modern Family reruns on repeat, he has more stuffed animals than I can count, he loves all kinds of mac n cheese and pizza, and from the minute he wakes up, he's on the go!
Landon suffered a series of seizures back in March 2017. We were told that it was a fluke and it was due to an unknown virus which caused swelling in his brain. On May 29th, he had more seizures that landed us back in the ICU, at which time we planned a trip to see an Epilipsy specialist at the Cleveland Clinic in Ohio on June 12th. Finally on June 9th, once again, he had more seizures that sent us back to the ICU and he was airlifted to Ohio a few days later. After a 2 1/2 week stay and a brain biopsy, his doctors arrived at his diagnosis of Anaplastic Astrocytoma.
Landon has endured 3 MRIs, 2 intubations, numerous CT scans, countless blood draws and a stereotactic brain biopsy. He is currently on week 4 of 6 weeks of radiation and week 3 of his first round of chemo, which will be continued for a minimum of 12 months.
Landon's diagnosis has shook us to our core. My otherwise happy 10 year old has been diagnosed with an inoperable form of brain cancer with an extremely poor and short life expectancy. We have daily appointments for radiation, bi-weekly ones with his oncologists and a bathroom filled with medicines that he must take on a daily basis. He has spent more time this summer in hospitals than going to the pool and just being a regular kid. I have spent more nights in more hospital rooms than I'd ever thought I would. I have laid awake in fear every single night since March. And I have cried more tears than I ever thought possible. To say our lives have been turned upside down is the biggest understatement one could possibly make.
Despite this devastating diagnosis, Landon is truly a happy boy. He's started 5th grade this year and was excited to get back to his friends. He and I have a special and unbreakable bond as it has been just him and I for the last 5 years.He has a strength about him that would rival any adult I know. And every time he gets knocked down, he bounces back insanely fast. He knows he has cancer and is very matter of fact about things. Every day we have together is truly a gift.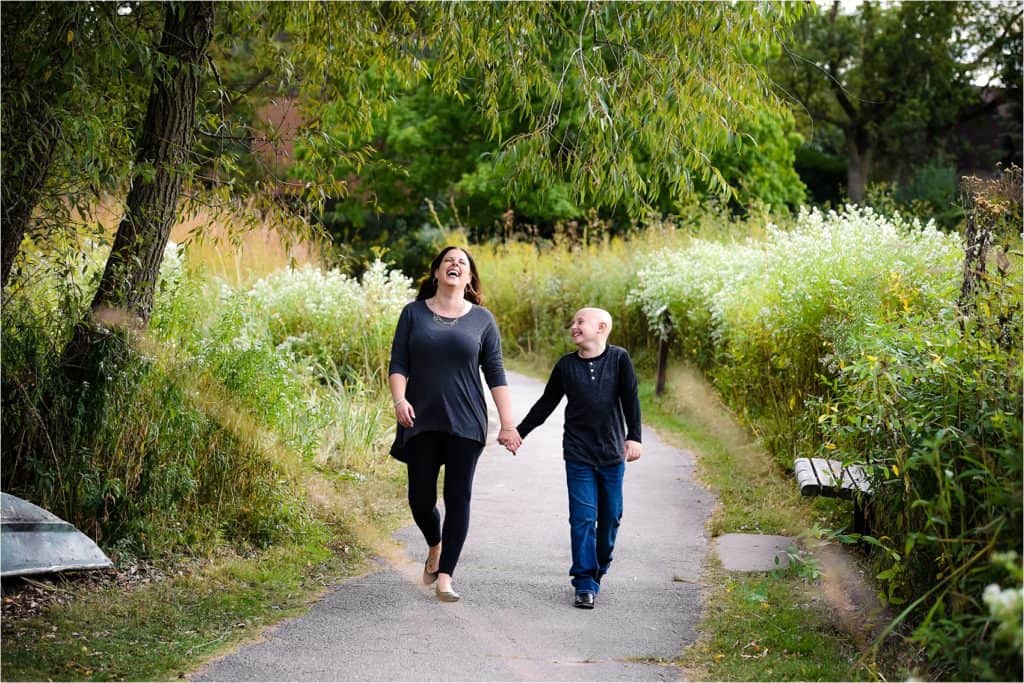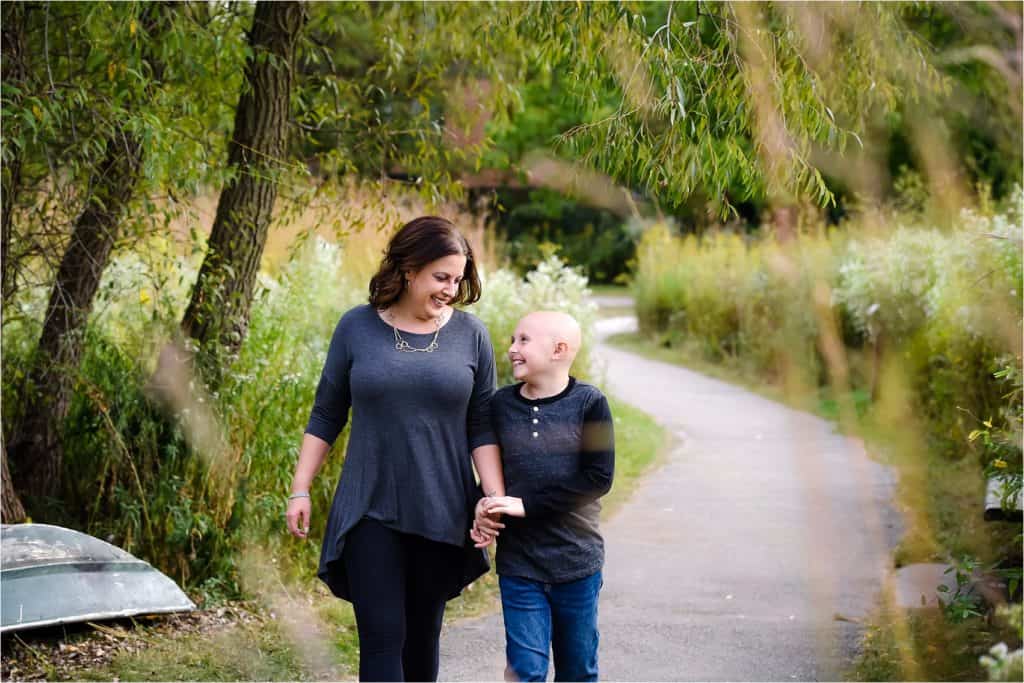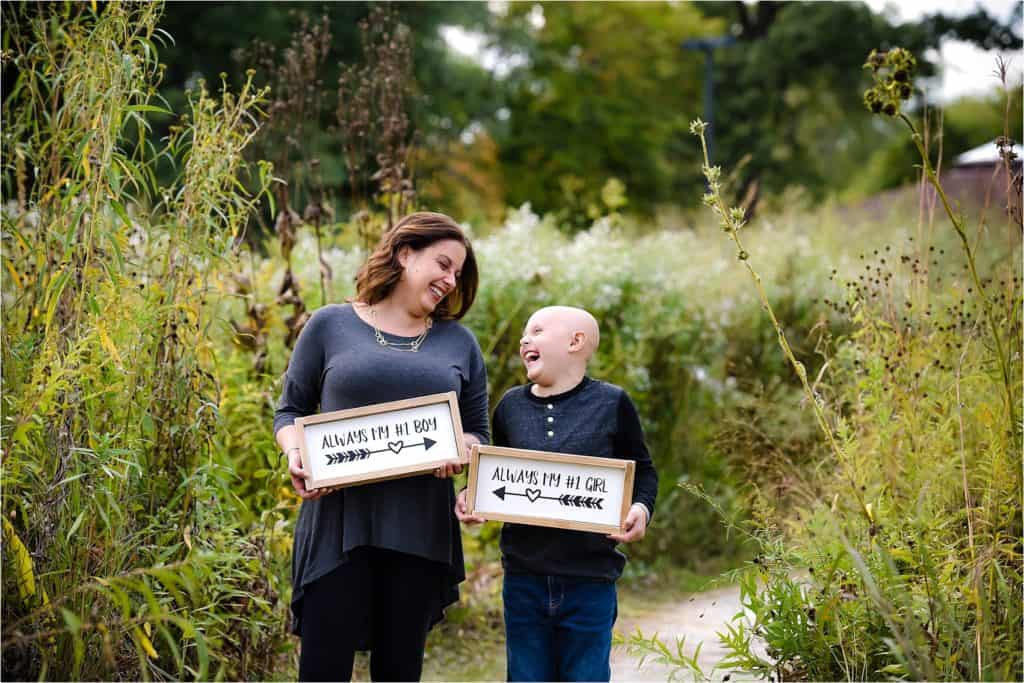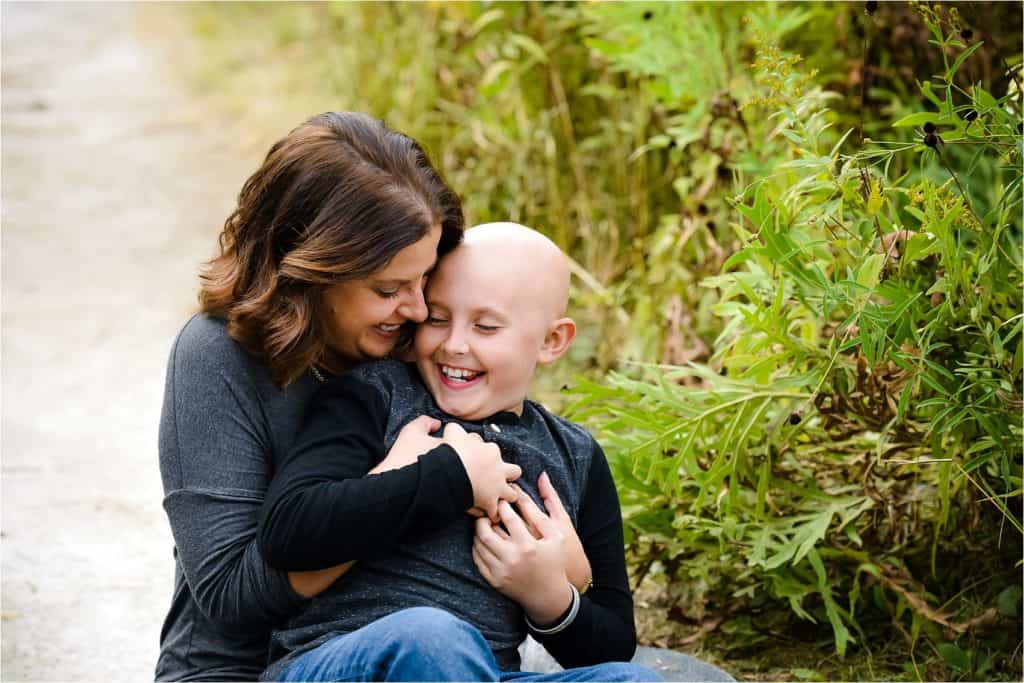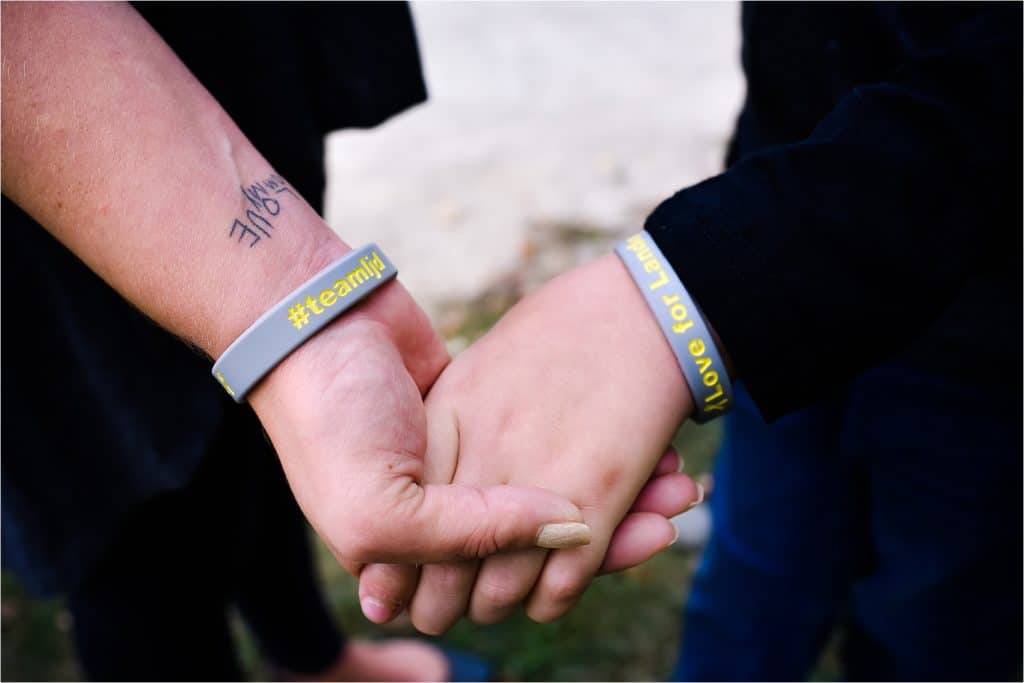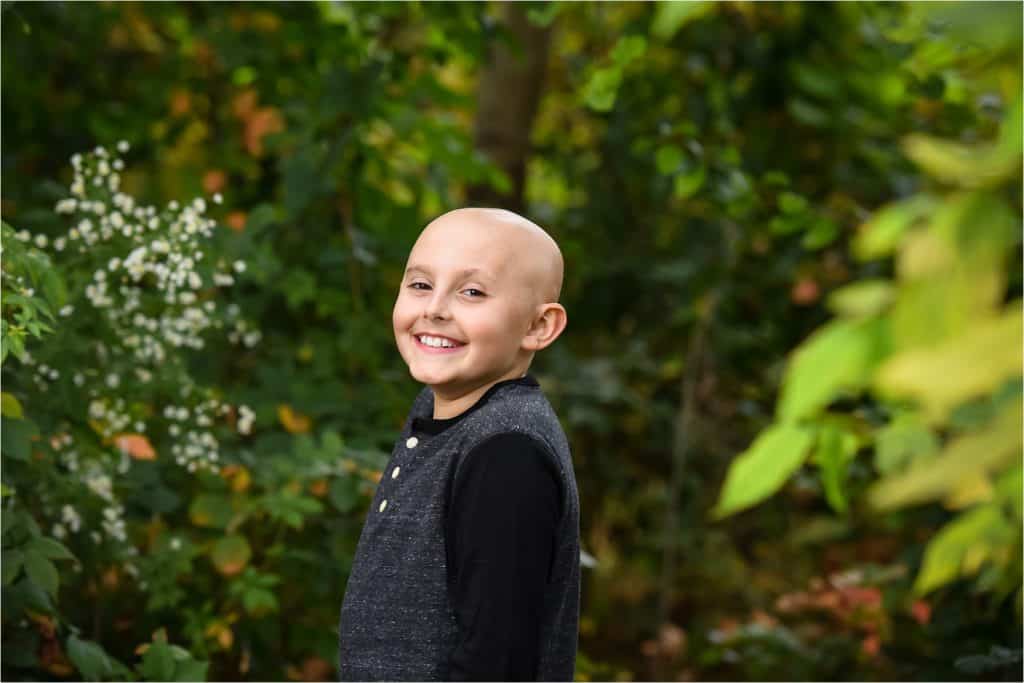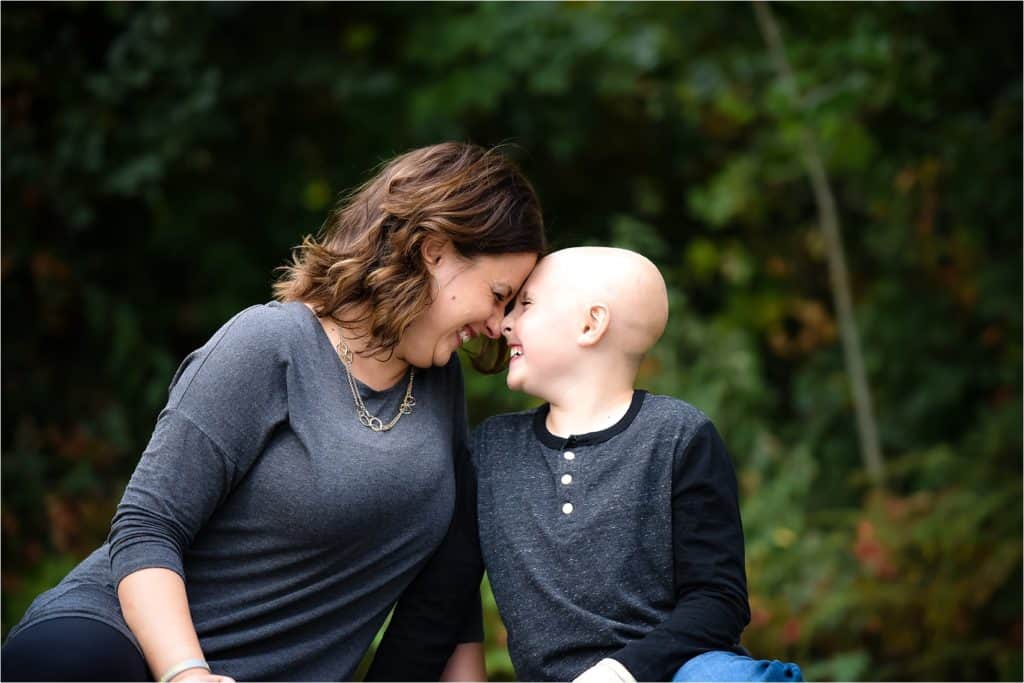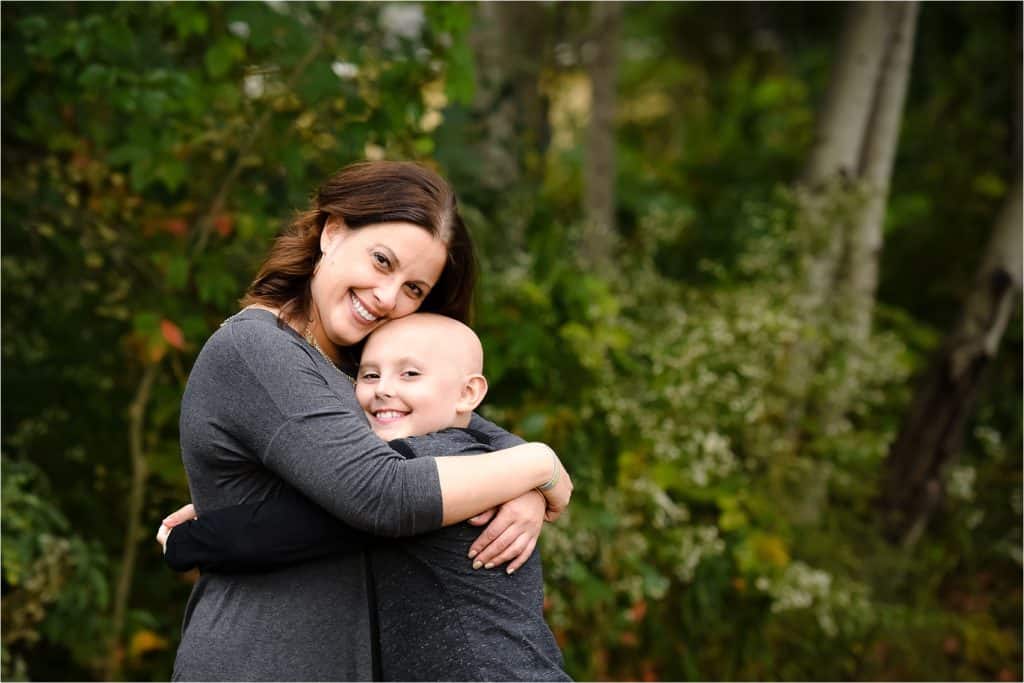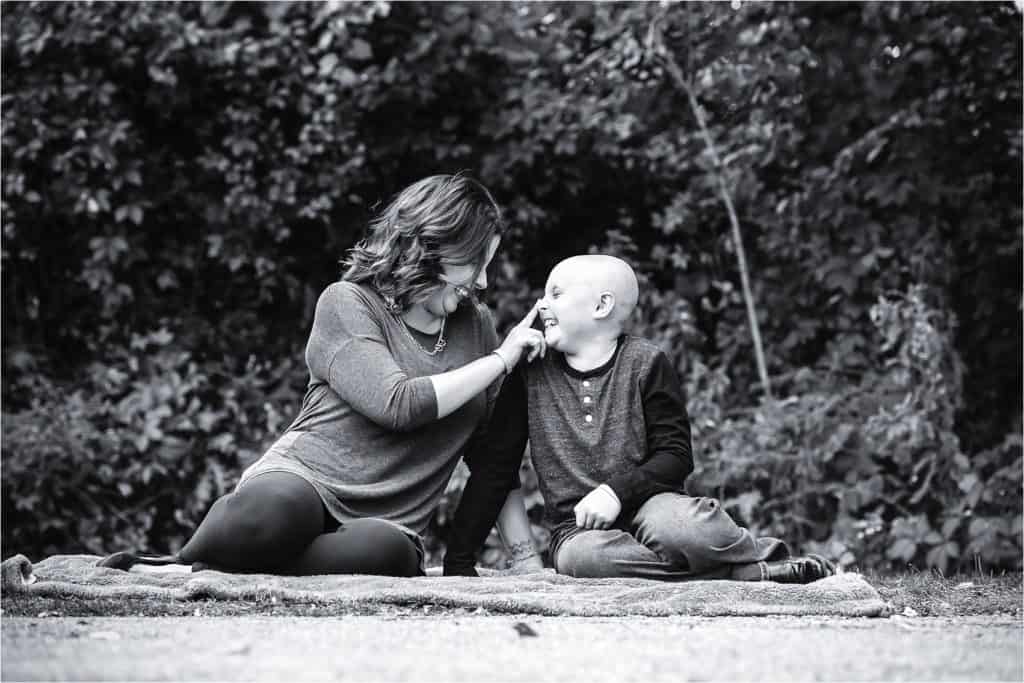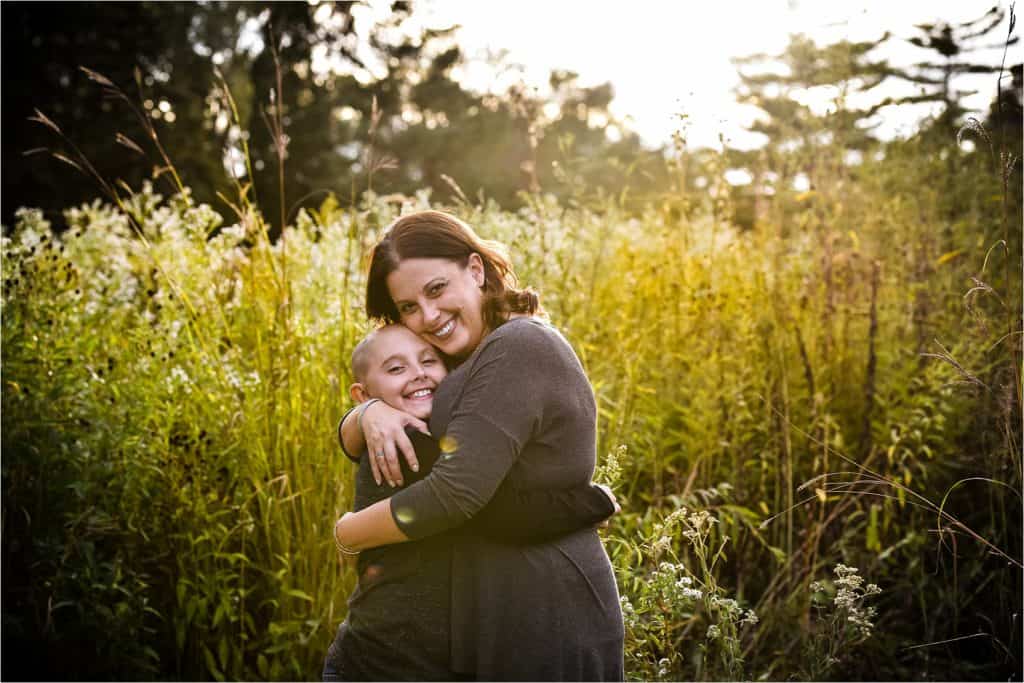 Hope session by Lindsay Chan Photography | Facebook | Instagram