Gunnar had been getting a lot of headaches. When we saw his genetics doctor, I mentioned it to her and she ordered a MRI of his brain, neck and total spine. I knew they were looking for tumors and in my heart I knew they would find some. June 29, 2016, a day that will forever be etched in my brain, Gunnar had his first MRI. The MRI showed a tumor on both optic nerves, in his brainstem and one in his back. The one in his brainstem is cancer. His genetics doctor was the one that told me what was found. She didn't have to say anything, I knew just by the look on her face.
Since Gunnar has been diagnosed, it has changed everything. I have a different outlook on almost everything. There is so much more stress and worry. And I have to make sure his sister knows she is just as important. I now have to pay more attention to everything. Fevers are very closely monitored if he gets one. We go day by day with stuff. What else can you do?
Gunnar started chemo in October 2016. He just started a new chemo medicine about 1 month ago. His projected end treatment date was November 2017 but because of the new chemo it is longer. His end date is now August 2018. It will probably be in October 2018 though. Gunnar gets chemo every Monday. There are so many doctor appointments, its crazy!
I try my best to help Gunnar live a normal life. If you ask him what he thinks about chemo he will tell you it sucks. I couldn't agree more. Gunnar is a very loving, affectionate little boy. He loves to laugh, play video games and bug his sister. He loves to play outside but gets tired so quickly. He loves to make people laugh. Chemo has changed him though. His attitude and moods are not the greatest at times. But he's still my little hero and I'm amazed by him and his strength to get through everything.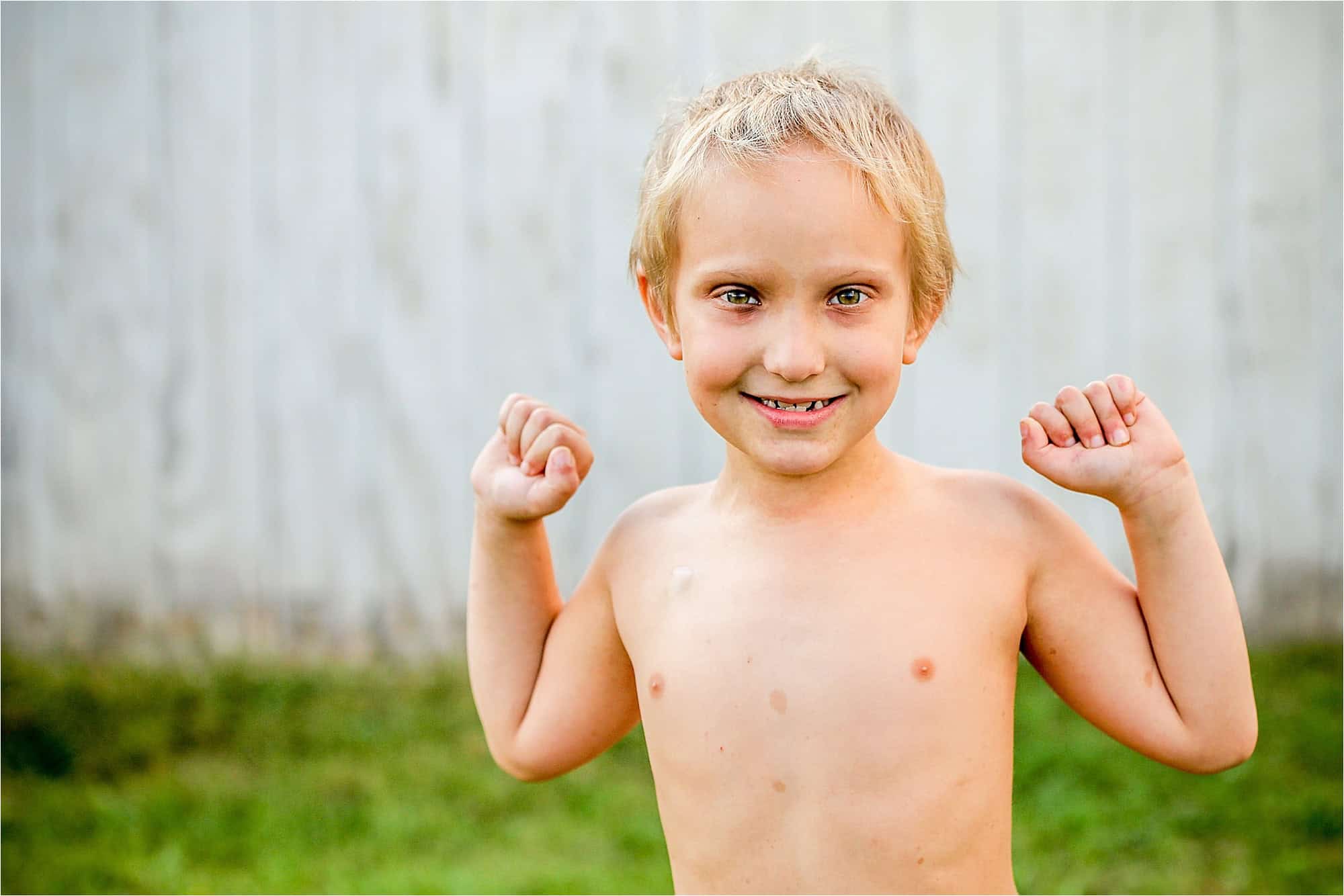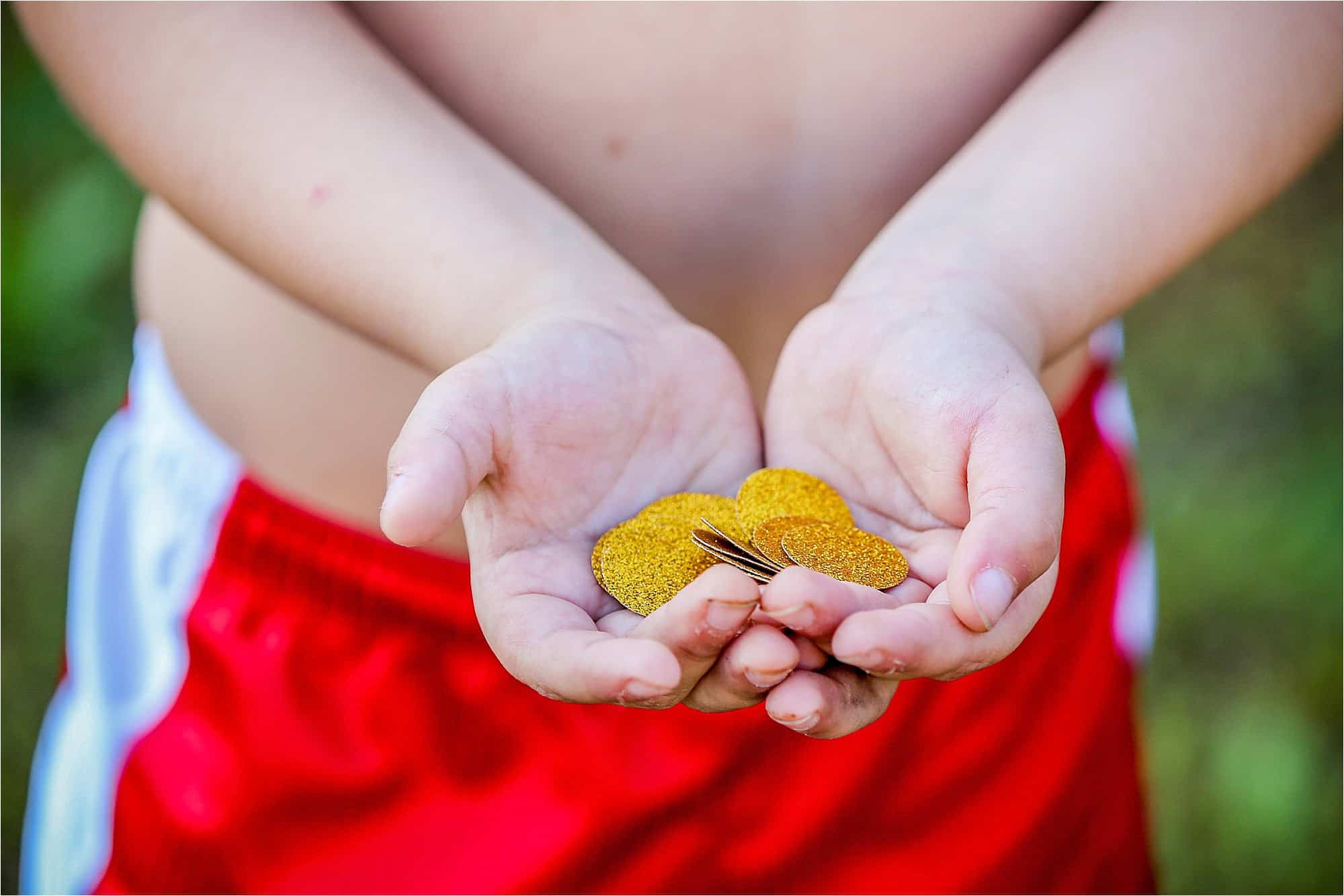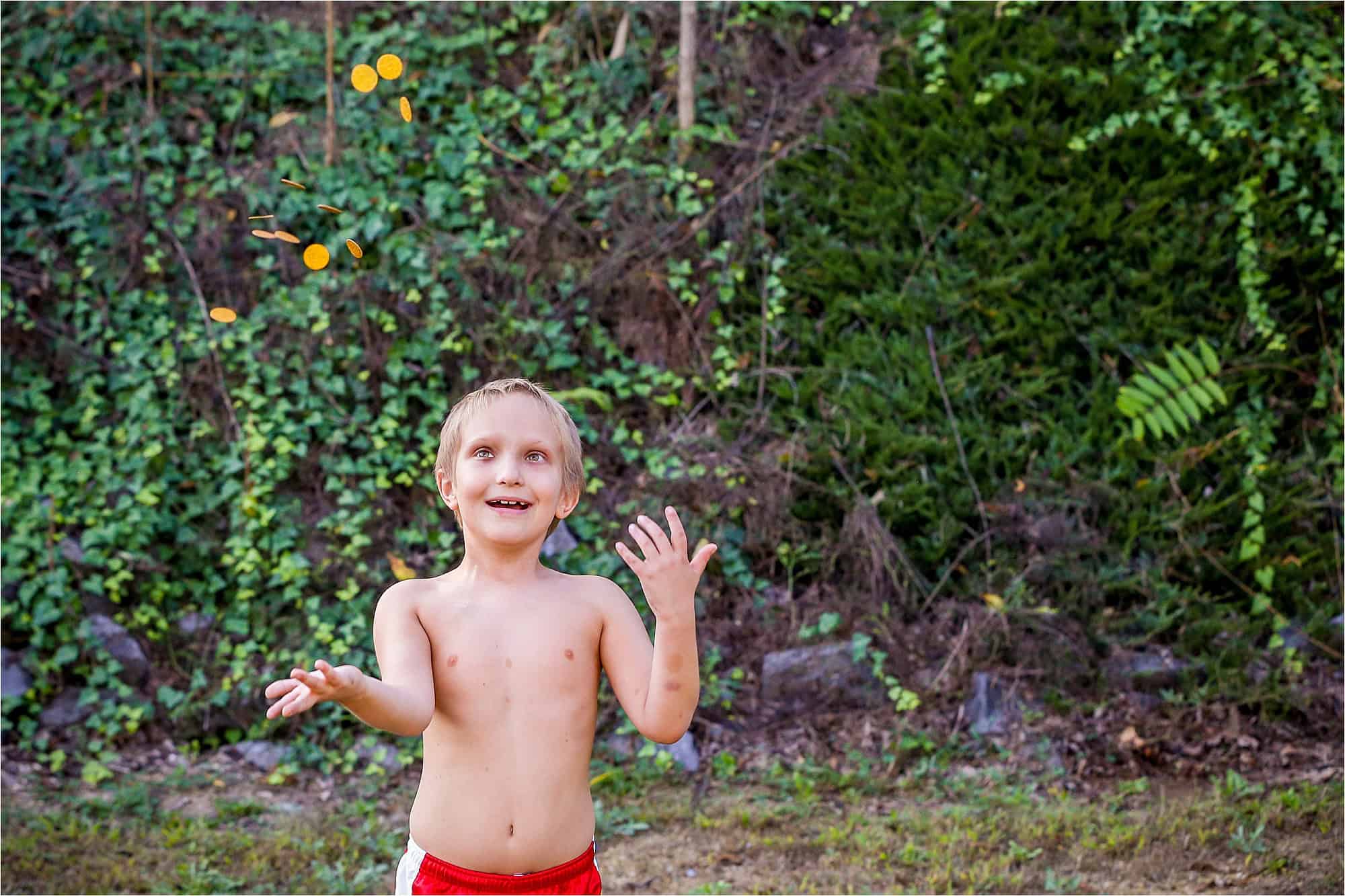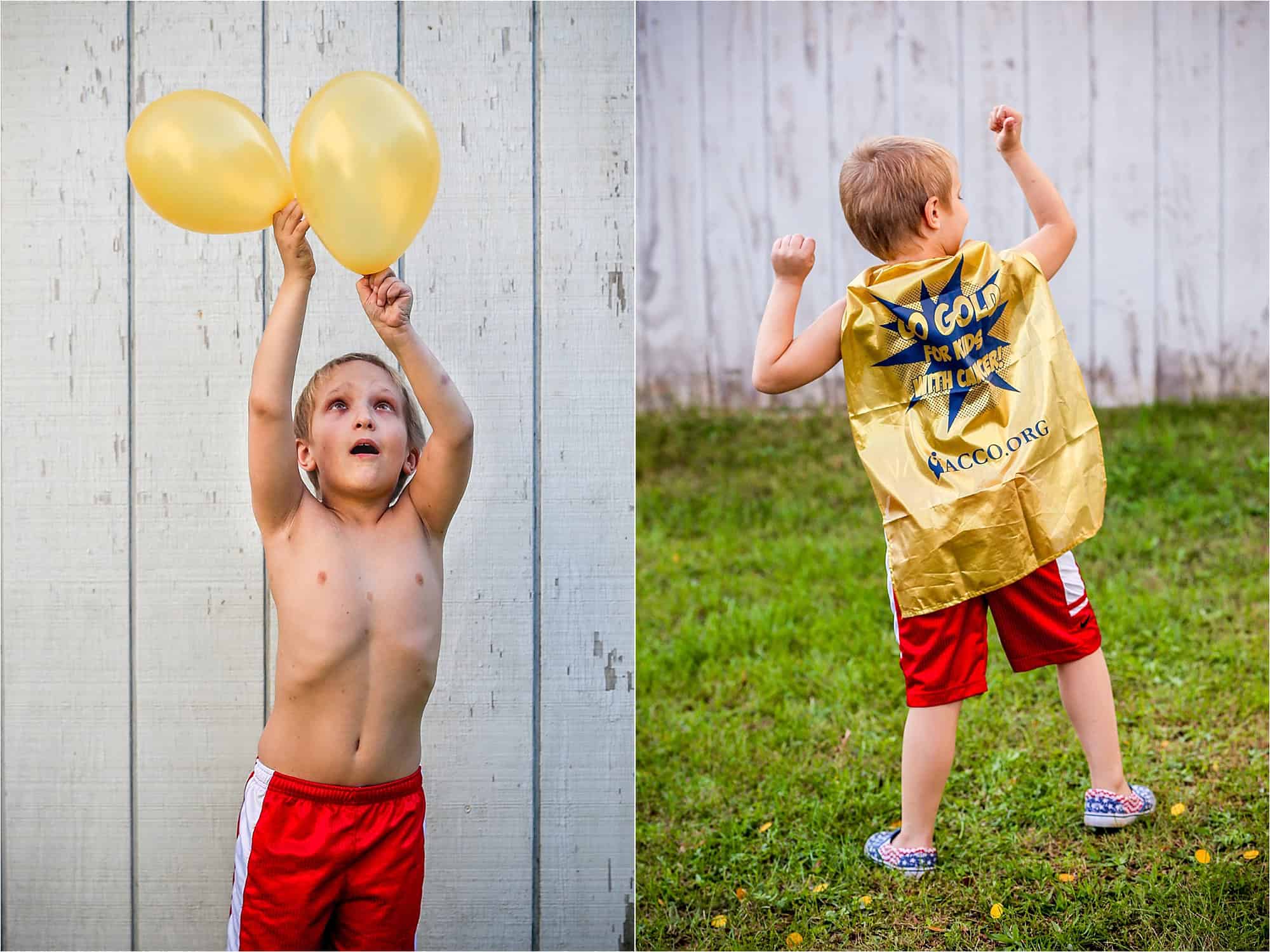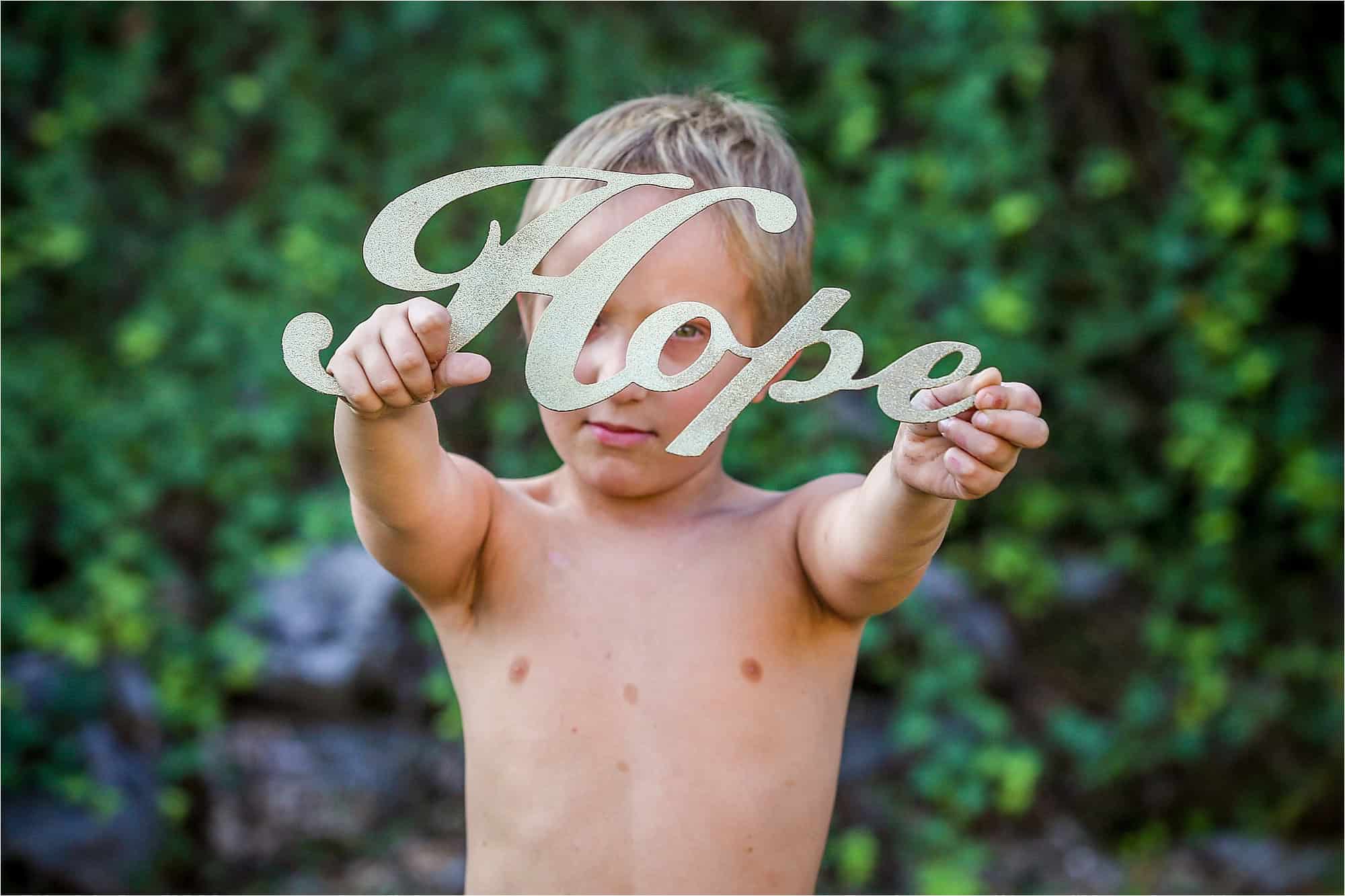 Hope session by Rachel Langerhans Photography | Facebook | Instagram