MaxLove Project
MaxLove Project is a Santa Ana, California based nonprofit organization with a mission to increase the quality of life and reduce health risks for all children surviving cancer, both in treatment and beyond. They empower families fighting childhood cancers and related life-threatening conditions with quality of life care, fierce foods, whole-body wellness resources, education and research. They believe that true health starts when families are empowered to be active partners in their child's healing. Wellness matters. You really can enhance treatment efficacy and mitigate the lifelong devastating side effects of treatment by incorporating wellness strategies. That said, they don't believe in "perfect". Their motto is "perfect is the enemy of the good, strive for progress over perfection." They are  a community of parents and caregivers who help families with all of this as they share in our learning.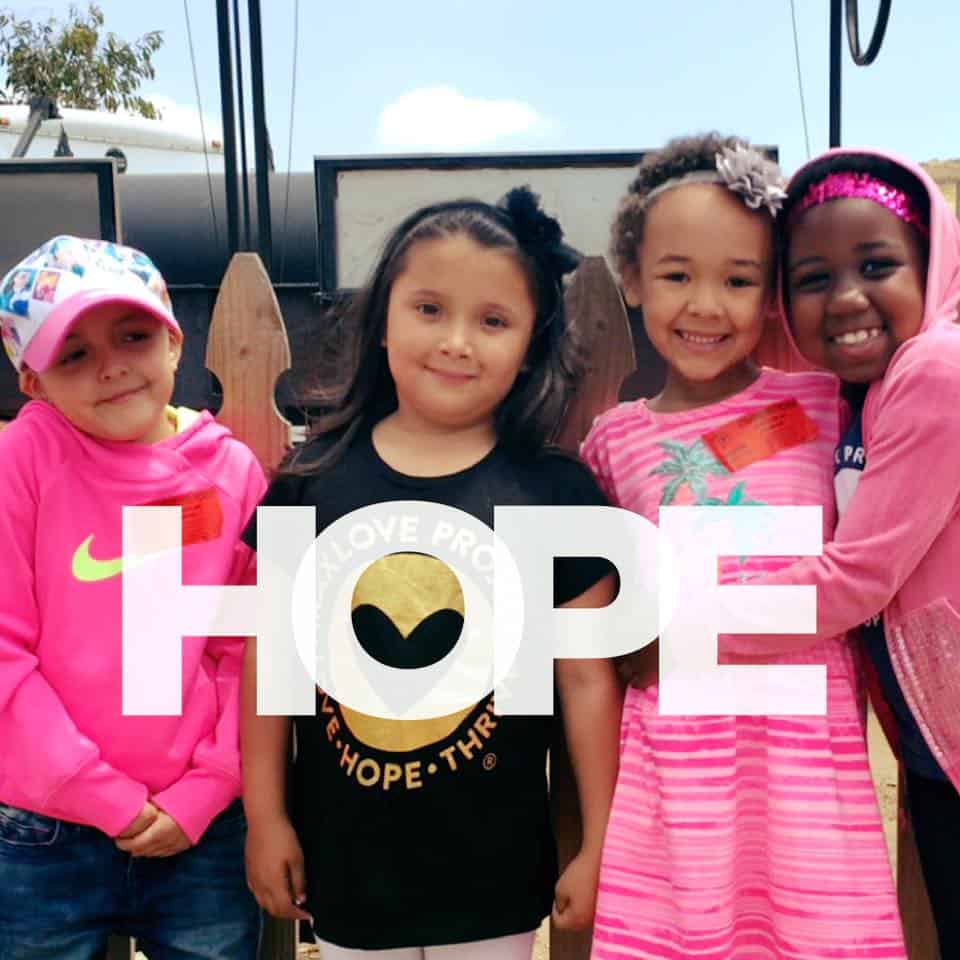 Misson
1. Tell us about your organization.What is your mission?  
At MaxLove Project, we invest in hope. Today, nearly 80% of all children diagnosed with some cancers survive beyond 5 years. While this is great news for many, the fight for most is never over. Researchers now know that the treatments that save lives also increase later risks for serious, life-threatening illnesses. These health risks are lifelong, increase with age, and can result in early death.
This is why we're kickstarting our own wellness revolution, one specifically for kids and families fighting cancer and the lifelong effects of cancer treatment. MaxLove Project's mission is to empower families fighting childhood cancers and related life-threatening conditions with quality of life care, fierce foods, whole-body wellness resources, education and research. We believe that true health starts when families are empowered to be active partners in their child's healing.
Inspired by SuperMax Wilford, a brain cancer fighting superhero, MaxLove Project is a volunteer-powered, grassroots nonprofit organization founded to help SuperKids thrive against cancer and life-threatening conditions. We believe that all kids should have full access to every cancer-fighting tool available, including excellent nutrition and therapeutic resources such as acupuncture, physical activity, and healing narratives.
Teaming up with a diverse group of doctors, nurses, dietitians, chefs, farmers, integrative medicine practitioners and artists, MaxLove Project equips families to thrive within the pediatric healthcare system of today—where the standard of care for most life-limiting illnesses does not include essential integrative therapies—as we work to change the system of tomorrow. MaxLove Project's programs and resources support families in the key areas of survivorship health. Each program focuses on several "super actions" for lifelong healthy survivorship. We are a community of dedicated change-makers who believe in the power of integrative health care for all children.
2. Why was your organization established? Can you tell us your "why"? MaxLove Project was established in the fall of 2011 after my son, Max, was diagnosed with an intrinsic mixed-grade brainstem glioma at the age of 4 1/2. We started by distributing therapeutic Cloud b Twilight Turtles in partnership with the company and grew into the nutrition and integrative medicine space based on our experiences trying to save Max's life. I am a trained chef and I knew we could do more for our son, and also share our learning with our community. It's a long story, but today our hospital has a protocol for the ketogenic diet and solid tumors, thanks to Max. He's now 10 years old and thriving, still fighting, but thriving.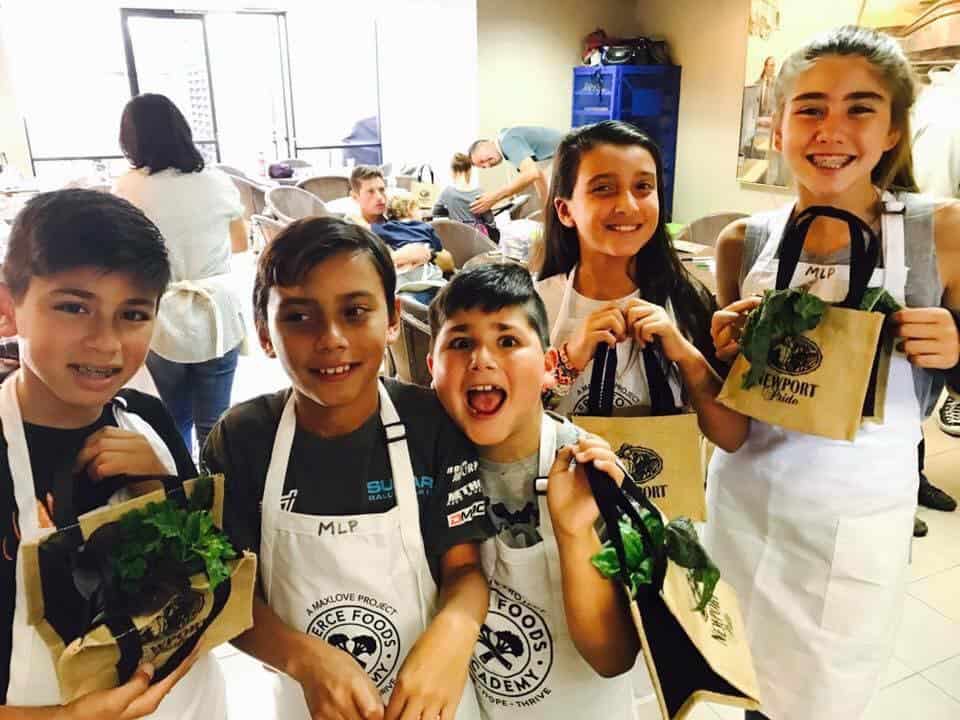 Services
3. What are the services you offer to pediatric cancer patients? 
MaxLove Project provides educational, programmatic, and direct support that aims to improve quality of life and lower cancer-related health risks for children in treatment and survivorship. MaxLove Project programs include wellness start-up packages (BeSuper & Thrive Welcome Kit), culinary medicine cooking classes (Fierce Foods Academy), culinary medicine education materials (Fierce Foods Guide), health promotion art therapy (Camp Make & Believe), fully-funded individualized dietetic consultations with Registered Dietitians, dietitian- and health-coach-facilitated 
online parent support groups (SuperFamilies Support Network), fully-funded organic broth for families in treatment (Broth Bank), hospital library program (Ethan's & Choco's Book Club), cancer research funding, and a 12-week integrative medicine support program for childhood cancer families (Ohana Project). Families can sign up with us
via this link
.
4. What do you wish more people knew about your non profit or the work you are accomplishing? MaxLove Project provides empowering, evidence-based integrative medicine and wellness resources to families facing childhood cancers. We have a national support network of over 850 families where we engage in therapeutic social support and distribute essential evidence-based information. We are non-judgemental and supportive, we meet each other where we are in the the space of compassion, empathy, and love. There is no one way or right way to do this, and each family and individual demands a unique wellness protocol, so there's no one way or one size fits all approach. We bring together a community of experts, clinicians, families, researchers, chefs, and farmers to create a therapeutic community of support.
We are incredibly excited to share our work in the space of culinary medicine, a movement we're growing with hospital partners nationwide. We're enlisting chefs and nutrition experts to help families learn how to cook therapeutically. Also, we are engaging in unique and timely research project in integrative medicine for childhood cancer patients and survivors, called The Ohana Project. Lastly, we are funding brain cancer research at Barrow Neurological Institute at Phoenix Children's Hospital that's focused on the intersection of nutrition and cancer. Please follow us on social media for updates. Very big things are happening now, this year, and we're so excited to share our learning with families across the nation.
Get Involved
5. How can we get involved in helping you achieve your mission? There are a few ways to get involved. The first, and easiest, is to take to social media and share our posts. Our Facebook page is www.facebook.com/maxloveproject. We often share cutting edge research as well as wellness tips and even recipes. You never know when a shared resource can really come at a time of need for a family facing cancer. In fact, in September, we generally collaborate with The Honest Company on a massive social media campaign for Childhood Cancer Awareness Month. We've brought many new allies to the cause this way, but it would be wonderful to further engage our community as well.
We have a SuperKid Ambassador program. Any SuperFamily — in treatment, survivorship, or bereaved — can get involved and work with us to share the giving of therapeutic resources. We'll be launching a new campaign this summer in preparation for Childhood Cancer Awareness Month. The process will be accessible here: http://www.maxloveproject.org/superkid-ambassador-program

Lastly, we will be opening a chapter program next year. We'll be partnering with families and hospitals to create culinary medicine programs based on our Fierce Foods Academy with mobile teaching kitchen units. We will also be sharing our unique evidence-based integrative medicine program with these chapters. It will be an exciting project to support. But today, we do have educational materials and resources to share with any interested hospital, and any MaxLove family can bring these resources to their hospital. They can just contact us at info@maxloveproject.org.
We are so happy to share with you the MaxLove Project and the many ways they are serving the childhood cancer community.  Visit their website if you would like more information about or to get involved.