Jessie Rees Foundation
The Jessie Rees Foundation is inspired by Jessica Joy Rees. Jessie was a beautiful, smart, athletic and compassionate 12-year-old. She courageously fought two brain tumors (DIPG) from March 3, 2011 to January 5, 2012. On that painful January day when Jessie earned her angel wings, she left a legacy of hope, joy and encouragement to other kids fighting cancer. During her 10-month fight, Jessie selflessly focused on other kids fighting cancer, or Courageous Kids as she would call them.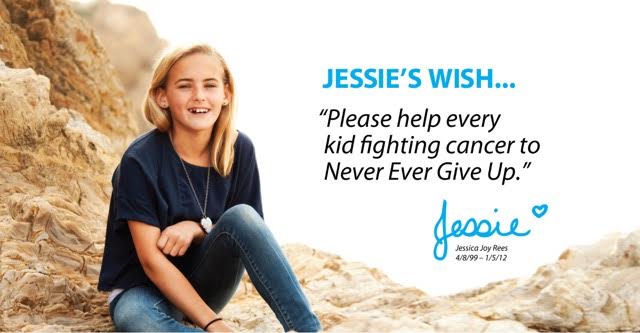 1. Why was your organization established? Tell us your why? Jessie shared her message to NEGU® (Never Ever Give Up) with as many Courageous Kids as she could. Both online and in person during her visits to the hospital. She knew cancer made them feel lonely and limited, so she personally stuffed and shipped her JoyJars to more than 3,000 Courageous Kids fighting cancer. Since 2012, the Jessie Rees Foundation has been able to stuff and send more than 150,000 of Jessie's JoyJars to Courageous Kids worldwide.
2. Tell us about your organization. What is your mission? On April 8, 2011, Jessie's 12th birthday, she had a wish…"Please help every kid fighting cancer to Never Ever Give Up!" Her wish is the sole mission of the Jessie Rees Foundation and now referred to as "Jessie's Wish." Her wish helps us ensure that every kid fighting cancer has the support to Never Ever Give Up!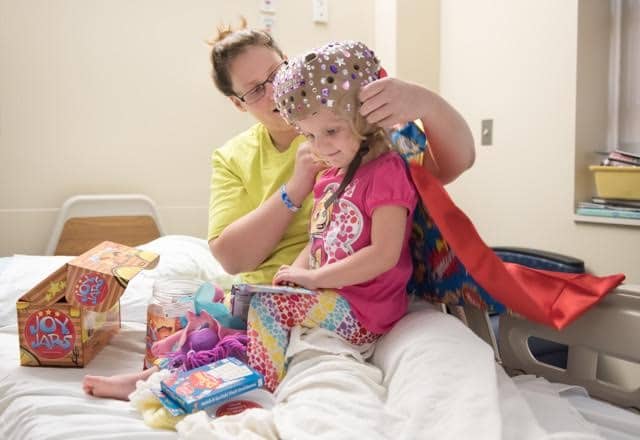 Services
3. What are the services you offer to pediatric cancer patients? The Jessie Rees Foundation fulfills Jessie's wish by committing 100% of its resources to building relationships to encourage each Courageous Kid and family to NEGU. Jessie's JoyJars are the beginning of a relationship with a Courageous Family in chaos. Each of Jessie's JoyJars are stuffed with age-appropriate toys to put a smile on the face of a Courageous Kid. They also have the next steps for parents to enroll their child in a FREE Year of JOY – where the entire family will receive continuous boosts of hope, joy and love to empower them to NEGU! The Jessie Rees Foundation provides them with meaningful encouragement during the most difficult season in their lives.
4. What do you wish more people knew about your non profit or the work you are accomplishing? Everyone of Jessie's JoyJars is FREE to Courageous Kids. More than 150,000 Courageous Kids fighting cancer have received JoyJars. We will continue to care until their is a cure!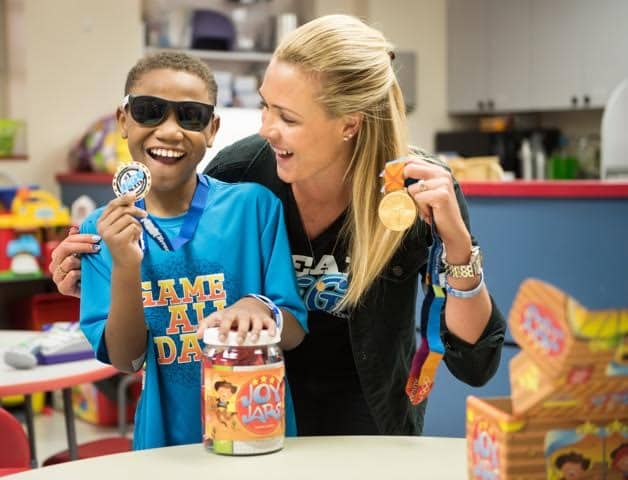 Get Involved
5. How can we get involved in helping you achieve your mission? If you want to help, $20 sends a JoyJar full of hospital approved toys directly to a child fighting cancer. If you know a child fighting cancer, please encourage them to sign up to receive their FREE Year of JOY here: jessie.org/joy/
We are so happy to share with you The Jessie Rees Foundation and the many ways they are serving the childhood cancer community.  Visit their website if you would like more information about or to get involved.